Opening Hours
9.00 am - 8:00pm
Our Email
crescentpreschool@gmail.com
Phone Number
020-24265990
About Us
"Pune ka favourite play school"
Crescent Pre-Primary School and Daycare was established in 2015, at Magarpatta City is a newly opened wing for toddlers, following the motto of 'perseverance' and creating indigenous masterminds. The Pre-Primary School provides overall development for children with a strong foundation using the theory of multiple intelligences.
The school follows western patterns along with traditional Indian values. The school uses play way methods through which academics are integrated with concept room learning to bring about effective learning.
Rachana Verma is working as a Center Head of Crescent Pre-School & Day care at Magarpatta City Pune since December'2015. She has overall 25 Years' experience in Education field with Professional competence in Teaching & School administration. She completed her Masters in Mathematics after successful BSc Hon from Jadhavpur University & B.Ed degree. She is also a certified professional with a Masters in Computer Aided Textile designing.
Prior to Crescent, she worked as a Principal & Counsellor at Bachpan a Play School, Magarpatta City, Pune for 7 years. As a self-employed professional, she worked as a Tutor for Mathematics & Science for more than 10 years for students upto 10th standard. She also worked as an Assistant Professor at NIFT (National Institute of Fashion Technology, Delhi) & Lecturer at International Center for Art and Design for ~5 years for graduate students. She started her career as a Freelancer & was associated with some renowned Textile Design Houses & Companies in Delhi NCR in the field of Graphical design for 2 years.
Her Passion for work, Friendliness, Effective Discipline Skills, Knowledge of Curriculum, Artistic skills, Congeniality, strong rapport with children, unmatched dedication & Good Communication with Parents has been a key towards her successful Career.
Crescent Pre School and Daycare and was started in October 2015 with a handful of students in Pre School and Daycare. Within a span of two years, the school has grown considerably. Admissions are open for Settler's programme, Play group, Nursery, J.K.G, S.K.G throughout the year.
Assembly

Audio visual room

Art & Craft room for development of creativity & imagination

E-Learning

Dining room to inculcate good eating habits, table manners & a share and care attitude

Regular Classrooms

Every month Parent Teacher Meeting
Computer Education

Library to imbibe reading habits & rich vocabulary at early stage

Festive celebration

Field Trips

Dance to enhance the body movement

Sports management locomotor & objects control skills

Non Fire Food Cooking

Monthly reports
Daycare facilities are available for children between 8 months to 12 years along with CCTV access, food and a daily log dairy.
CCTV Footage is made available for all parents through which they can view how their tiny tots are being groomed in the areas of Etiquettes, Table manners, Homework & Personal Hygiene.
fastfood
Food in dining area
table_chart
Proper Food chart given for parents
assignment_turned_in
Daily log diary
text_rotation_none
Homework help
account_box
Personal grooming & table manners
games
Indoor & Outdoor games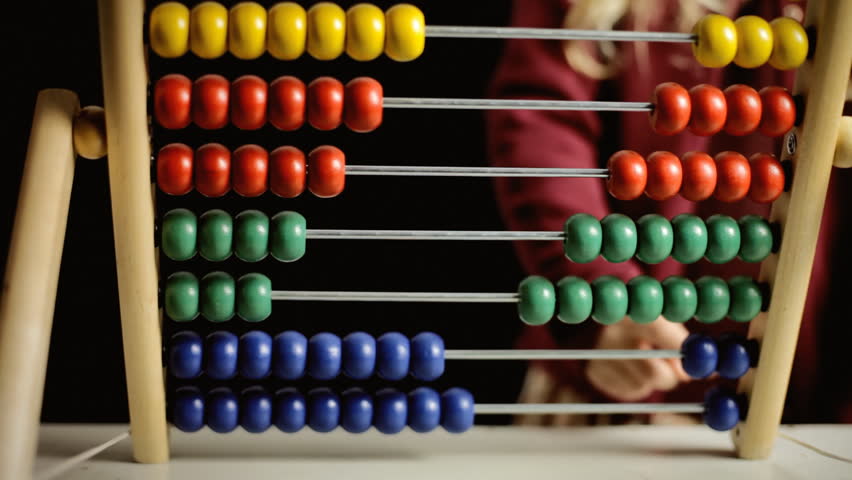 The School offers Abacus and Brain Gym programme under "SIP Academy India Private Limited" – Chennai, the Indian Arm of SIP Academy BDN, Malaysia that conducts the SIP Abacus and Brain Gym Programme (Programme successfully running in Malaysia, Indonesia, India, China, Sri Lanka, Dubai, Oman, South Africa & U.K.)
In India it is running successfully for the past 8 years in over 600 centers with more than 176000 children, the program is ideal for children between 7 to 12 years of age. A unique programme designed integrate world renowned benefits of Abacus training, Brain Gym exercise & Speed writing for complete all-round development in your child. The programme compliments in school performance by improving learning skills.abacus-center
| Key Visible Benefits to Children | Programme Effect |
| --- | --- |
| Improves Attention Span | Concentration |
| Better Grasping, Retention and Recall | Memory |
| Improved computing skills | Speed Math |
| Enjoy numbers without the usual phobia. | Less silly mistakes |
| Time Management. | Less time to learn |
| Builds confidence | Less time to learn |
| Learns to relax, Energize & activate Brain | Brain Gym exercise |
| | |
| --- | --- |
| The Best Age | 2 std (7 yrs) to 7 std |
| Duration of the Course | 8 levels |
| Duration of each Class | 2½ hrs Class once in a week |
| Total no of Classes per level | 14 |
| Total Students per batch | 15 min |
| Max. students | 120 max |
The School is an exclusive one stop Summer Camp Centre for development of fundamental skills, (body management, locomotor, object control skills) along with Art & Craft, Non Fire Food Cooking, Outdoor field trips, Moving & Grooving Classes etc.
The students are engaged in activities like T-shirt painting, best out of waste, Prints painting, Colouring, Ice cream stick house, Straw Flower etc.
Art & Craft
Dance
Yoga
Karate
English Conversation
Role Play
Table Manners
Out Door Visit
Story Time
Non Fire Food Cooking
Water Games
Science Experiment
Movie Time
Show & Time
Physical movements of joins & muscles development

Fine motor & Gross motor skills development

Intellectual development

Social & Emotional development

Linguistic development

Aesthetic development
Cognitive development

Logical development & Reasoning development

Cultural development & Traditional development

Basic manners & etiquette

Holistic development & much more
Our Staff
Best Teacher's in Our School...!
Fill The Form & Get In Touch With Us!
30/A Gultekdi,
Market yard,
Pune 411037

VIEW ON MAP

Phone-020-24265990

daruwalaeducationsociety@gmail.com